First and foremost, we want to understand your wants and needs for retirement, income, college, or other personal and/or aspirational goals.
Our philosophy is "Control what you can and plan for what you can't." Your financial plan provides a blueprint from which your investment strategy is built. While short-term market fluctuations will occur, trends take time to form. Our goal is to take advantage of those trends in the market & economic cycles.
Once you engage us for portfolio management services, we can help you by:
Helping you develop an investment policy, given your circumstances and preferences, to pursue risk-managed growth over the long term;
Identifying & implementing strategies to meet your criteria;
Communicating with you on an ongoing basis to keep you informed of observations on the market & economy;
Evaluating your progress periodically, using both quantitative and qualitative methods.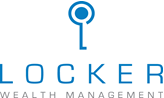 Note: It is our responsibility to protect your privacy and we guarantee that your data will be completely confidential.